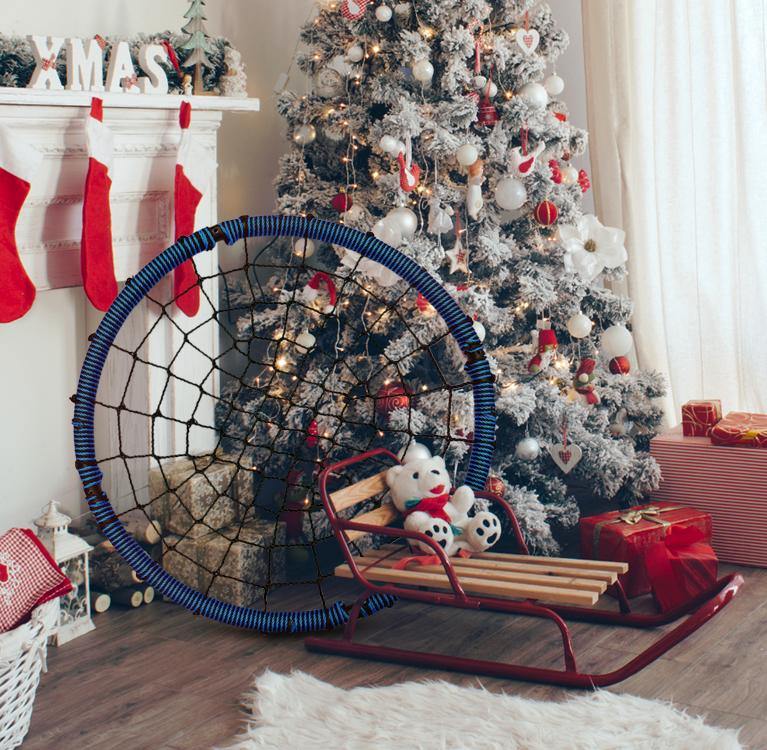 The annual Christmas is coming again. Have you prepared Christmas gifts for your children?
Every Christmas, children always look forward to receiving exciting Christmas gifts. But what gift is really suitable? What gift can children really like? Here, I will recommend klokick tree swings and outdoor products for you
Outdoor swing
Christmas also means that the cold winter is here, and you will find that children are always reluctant to stand up and exercise. If you have a swing installed outdoors, or in a family play area that you carefully crafted for your children, sports does not seem to be a headache for children anymore. If your living room is large enough to install the swing indoors, I believe children will be more willing to participate in sports.
Climbing frame
For many children, it is their wish to become a warrior like a ninja. After climbing ladders, rings, horizontal bars and other obstacles to reach the end, this process will make them reap a sense of accomplishment. Even in the cold winter, they can't stop their enthusiasm for challenge. Of course, you can also choose to install it indoors, but you have to make sure that the climbing rope is installed firmly enough to bear the weight of the child.
Swing set
The swing set includes a swing, a climbing ladder and a basketball hoop, allowing several children to play at the same time. Gift swing sets to children, they can turn the garden into their own playground, and even invite their friends to hold their small party here.
In general, no matter what kind of Christmas gifts children receive, as long as we prepare carefully, we will always bring them surprises! Before Christmas in 2020, choose the best swing gift for your child!
---