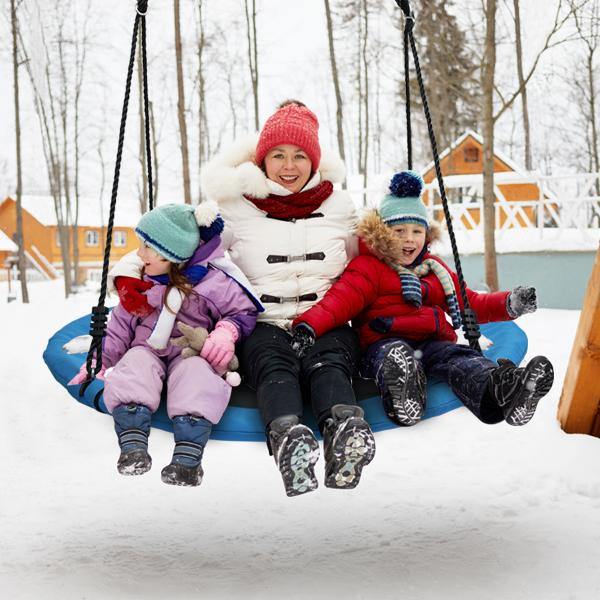 When in winter, do you worry about the children being wrapped thickly together to keep warm, while holding electronic products in your hand and busy with various games and social software,  not willing to go for sports. The cold always makes them fearful of activities. How can we attract them to participate in outdoor or indoor activities? Here we will give you some suggestions worthy of reference.
Three Indoor Activities
Hula-hoop
Hula-hoops are a great way to get the kids off the couch and moving. Make it even more fun by putting on some music. You can stir up a little friendly competition with the older kids and see who can hula-hoop for the longest amount of time (parents included)! If you don't already have a hula-hoop, they now have light up hula-hoops available for purchase, so you could turn the lights out and make it a fun sleepover activity.
Skipping Rope
Just like hula-hoop, if you have the space in your home,skipping rope is an inexpensive but exciting activity to keep your kids entertained and active. Jumping rope will get your child's blood flowing, improve balance, strengthen coordination, and enhance muscular endurance. Teach your kids some jump rope rhymes to keep them engaged and wanting to continue with this activity.
Aerobics or Yoga
There is no doubt that aerobics and yoga are activities worth trying in winter. You can choose some rhythmic music and follow the coach in the video to exercise with your child. This not only enhances blood circulation, but also makes the child's body more balanced and coordinated. Prepare a yoga mat and start activities with your child!
Three Outdoor Activities
Sledding
Over the Winter months, we're always checking the weather to see if we are going to get that Snow Day! Make sure you are prepared to make each Snow Day super, by checking your supply of sleds, winter clothes, and hot chocolate! If you're new to the neighborhood, make sure you know where the good sledding spots are, that way when the flakes begin to pile up, you will be all set for a fun sledding adventure.
Playing on the Swing Set
A swing set can bring out the playful side of children as it gives the opportunity for kids to be active physically and mentally. Kids can swing, climb and let their imaginations run wild all year around. If there is snow on the ground, you can incorporate your backyard playset as the main structure for a snow fort, and can easily turn your backyard into the biggest feature of the Snow Day! Your children will love using their imagination and playing outside all day long.
Obstacle Course Kit
Building a snow obstacle course is like building a snowman but 10 times better! An obstacle course allows children to be creative. They can swing, climb, and use monkey bars to exercise their arms. Different obstacles can let them play for whole day!
Two other exercising ways
Bowling
If the roads are clear and you are able to drive somewhere, take the kids or the family out for bowling! This inexpensive activity gets you out of the house and allows you to also teach the little ones a fun sport!
Swimming
Do you know if your city or town has a facility with a pool? If your city center has one, gather up the children and their swimsuits and get ready to hit the water. Swimming in the Winter is a great way to keep the kids' swimming skills sharp and is also a great way to get a full body workout!
It is always very difficult to stay active in the winter, but no matter what, if you can join in and exercise with the children, I believe it will be beneficial for you and your children!
---